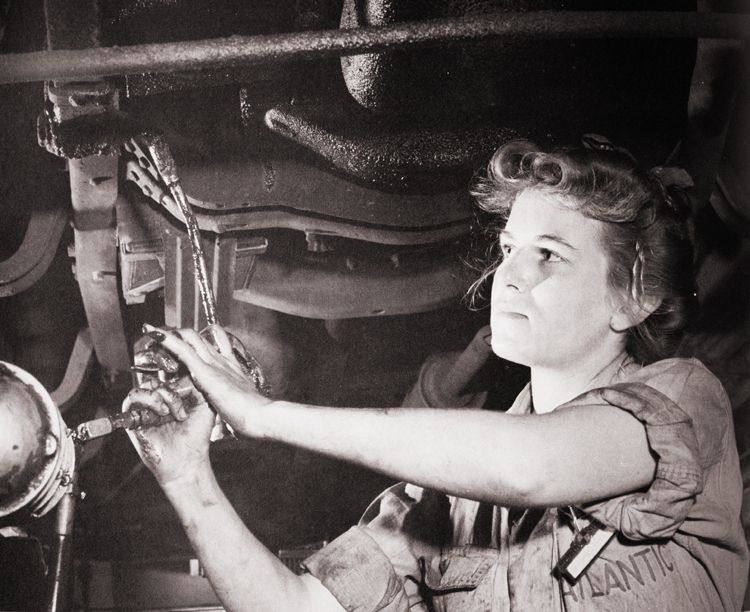 One of my greatest passions is women factory workers during WWII. Both the social significance and the clothing that was worn. There's no style I love more than workwear, and for women it's heyday was during WWII.
When the U.S. first entered the war sizing for women wasn't taken into account, so in the beginning you would have seen many a billowing belted waist on coveralls and large cuffs on denim. It didn't take too long for manufacturers to catch up, and widely optimized department store catalogs soon had special pages of workwear made just for women.
These images are from a few 70s photo history books I recently thrifted, except the two large group photos, those are from the book Waging War on the Home Front. I've seen a lot of similar photos online, but they're mostly propaganda snaps, staged and pretty, set up to make factory work look appealing.
These don't seem to be staged, they may be posing in some, but really these show a bit of the grit that women had to deal with every day. They have grease on their hands, you can see a peek of a cardigan or blouse under coveralls, and gloves and goggles are the norm. And of course a bandanna or headscarf was often standard. Even with short hair, a hat or headscarf was required for working in military factories.