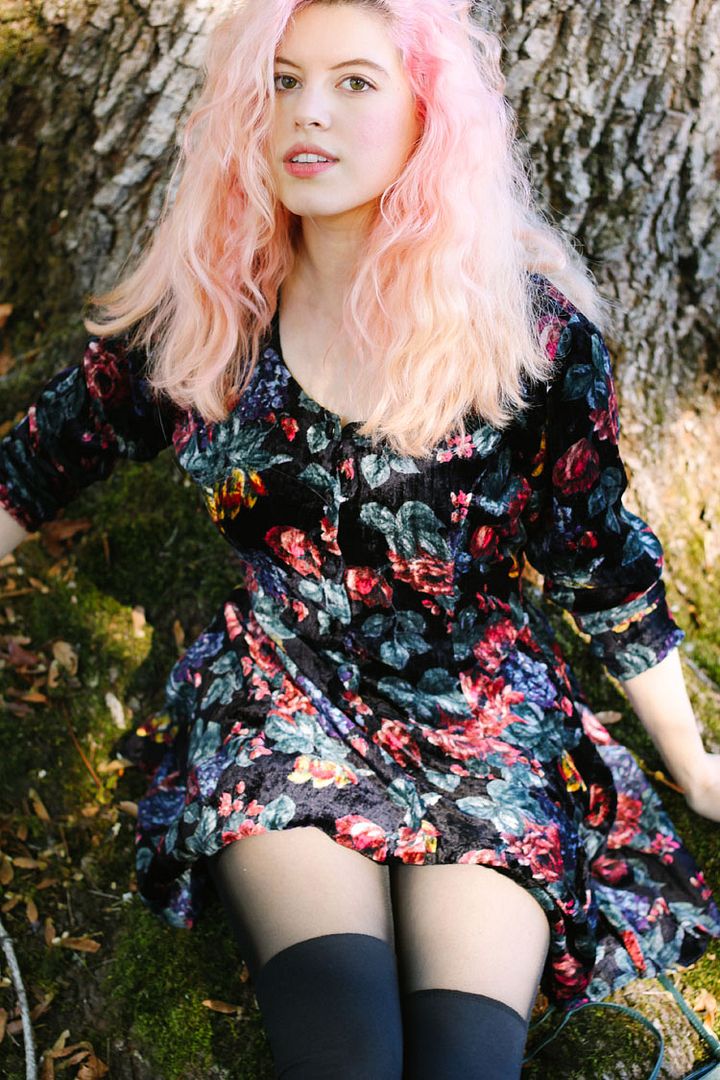 I met Anna of Rogue Minx a few weeks ago on Instagram, and upon seeing her work fell completely in love with Rogue Minx. And to top it off they're located in Portland! We decided to do a collaboration, using her designs, and vintage items from The American Threads Shop. What better mix than modern ethically made clothing and unique vintage clothing?
We instantly clicked and spent an afternoon shooting four different looks, in-between chatting it up about her work, estate sales, and future projects.
So stay tuned for more looks coming up, and be sure to take advantage of the pre-sale happening right now for these leggings, they're half off and I can honestly say you won't find a better mix of quality and style for that price. All items listed below can be purchased!
Sheer faux thigh high leggings by Rogue Minx
Velvet floral mini dress
Teal leather purse
Black highland boots