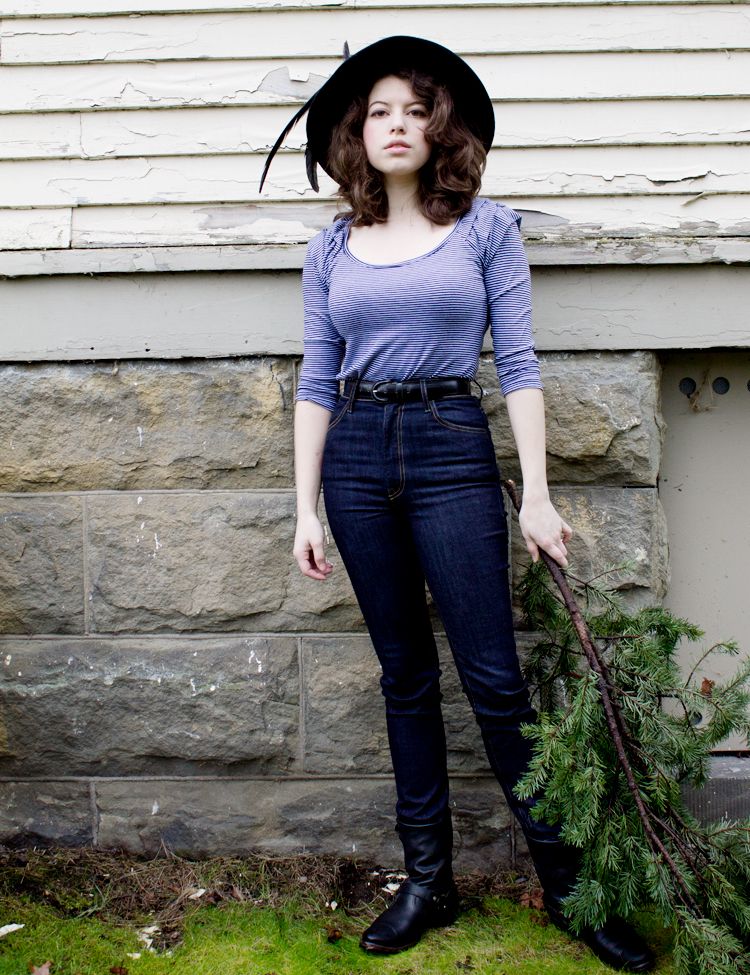 I found Imogene + Willie from a post Beth did on Local Milk. They're a Nashville based brand, but have a store in Portland Oregon as well as their flagship so I was able to see their products in person before buying.

I was initially attracted to the fact that not only are the jeans crafted domestically, but they have a high waist option, with a true high waist. My natural waist hits pretty high, so while some pants are advertised as "high waist", 90% of the time that means a mid-rise, or reach a couple inches below at best. But these looked pretty promising, so I went to the Portland store to try them on.

And walked out wearing them.

The staff was very helpful, and made sure I got the best fit and was comfortable in the denim I picked. The sizing can get a bit complicated with Imogene + Willie, so if you're unsure and not able to try them in person, know your measurements, contact them, and they can help you find the perfect fit. I measure at a w-25.5 h-38, and tried the 25" Elizabeth in Indigo which I thought fit great, but the employee recommended trying a size down. I put on a 24" and they fit even better, a bit snug at first, but as with all denim it'll relax and form to your body the more you wear it. Which it did, months later and they're just as easy to wear as any other denim in my closet.

This was my first pair of jeans I don't intend to wash much. So far so good, there hasn't been a need and as I mentioned, they have already formed beautifully so I don't want to mess with that. A part of me loves the fresh color and lines, but I also look forward to some getting some wear here and there and a bit of darning and patching.